Asbestos Health Screening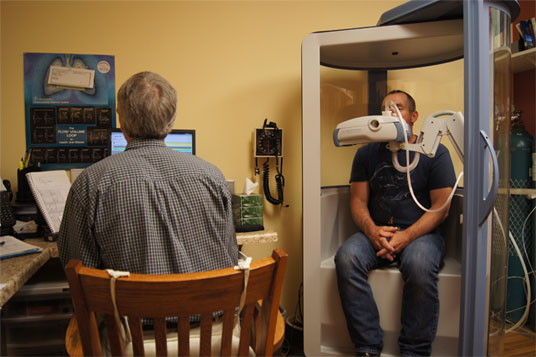 In the northwest corner of Montana, in the rural community of Libby, the Center for Asbestos Related Disease (CARD) has emerged as a national center of excellence in addressing healthcare issues associated with Libby Amphibole Asbestos.
In 2011 CARD secured a 4-year grant allowing them to complete asbestos screening in Libby and across the nation. CARD collaborates with many clinical and basic science researchers acting as a gateway in the Libby community by facilitating research activities.
CARD's primary goal is to provide specialty healthcare and screening to those affected by Libby Amphibole Asbestos. CARD's secondary goal is to stimulate research from around the country to gain further understanding of disease mechanisms, improve early disease and cancer detection as well as intervention, and develop effective health management strategies in hope of finding answers to improve health outcomes for individuals and communities.
Eligibility Requirements
How do you know if you are eligible for a FREE asbestos health screening? Take a look at the eligibility criteria:
You are NOT currently diagnosed with an asbestos related disease
You have documented "proof of presence" that you lived, worked or recreated in Lincoln County for a minimum of 6 months, (does not have to be consecutive), at least 10 years ago
Complete the one page application and attach your "proof of presence"
If you need assistance with finding "proof of presence" documentation, please contact CARD for suggestions.
Screening Process
What does the local and national screening process consist of and what tests are involved? You will complete the following:
Extensive health and exposure histories
Single view chest x-ray
Spirometry breathing test
Physical exam by CARD medical provider
CT scan of chest if indicated
Education about disease process and management
A first phase colorectal cancer screening is offered for individuals between the ages of 50-75.
ANA testing is offered
If you are diagnosed with an Asbestos Related Disease, you will be provided education about asbestos related healthcare benefits. While CARD screening is free if you qualify, once you are diagnosed, CARD screening does not pay for any further testing or disease management. These costs are billed directly to your insurance.